What To Know Before Purchasing Dentist Disability Insurance
April 8, 2021
/
/
Comments Off

on What To Know Before Purchasing Dentist Disability Insurance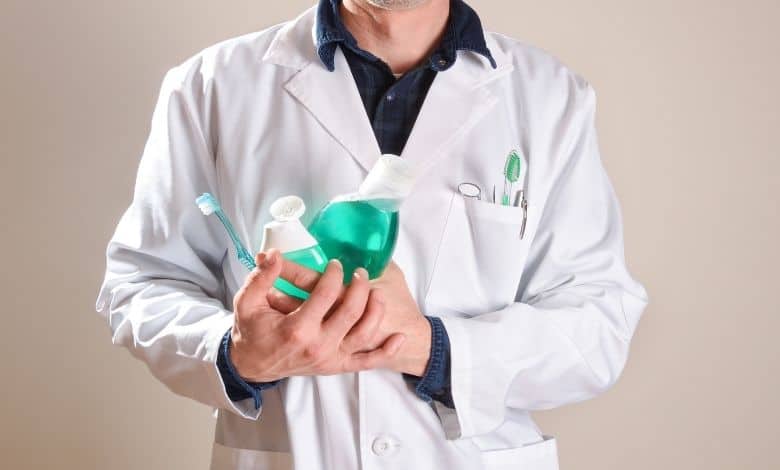 The job of a dentist is unique and comes with its own set of distinctive challenges. Most dentists struggle with musculoskeletal disorders caused by hunching and bending. If you are a dentist, the poor postures needed to perform your work can cause severe pain in your neck, back, shoulders, and arms. The stress from repetitive motions and vibrating tools makes your body susceptible to carpel tunnel, arthritis, degenerative disc disease, and other conditions. You might not be able to work and provide an income if these conditions become severe, requiring you to file a claim for disability. Learn what to know before purchasing dentist disability insurance and why it is so important.
What Is Dentist Disability Insurance?
If you are a dentist, the chances that you will need dentist disability insurance one day are more likely than you may think. Disability insurance for dentists protects medical professionals who may become disabled for any reason and provides benefits throughout the duration of your disability. If an illness or injury prevents you from performing your duties, you will want to have disability insurance so that you can file a claim and receive coverage.
Where You Get Your Dentist Disability Insurance Coverage
Employee-Sponsored Disability Insurance
Like most workers receiving disability benefits, many dentists can access dentist income protection insurance through their employers if they are not self-employed. Corporate dentistry is becoming more common and is the common way that dentists access benefits of all sorts nowadays. Employee-sponsored plans are generally the most cost-effective for the insured as they are based on your salary, but they are non-transferrable. If you leave your job at a corporate office, you would lose your benefits and have to find another option.
Group Disability Insurance
Dentists who have their own practice and who belong to organizations such as the American Dental Association (ADA) can take advantage of group disability insurance. These benefits are based on salary (usually with a cap) and are offered to members of groups. The group is the owner of the plan and they can renegotiate as they please.
Individual Disability Insurance
Besides working for a corporate dentist office, the most common way to purchase dentist disability insurance is directly from the provider. You will negotiate a specified policy amount rather than a percentage. Working with insurance providers can be a headache and requires understanding the ins and outs of each one to ensure you get the policy that is right for you. If you are an individual looking for dentist disability insurance, talk to an agent who will guide you through your options and help you make the best choice.
Know Reputable Insurance Providers
When you start shopping for dentist disability insurance, you will come across many insurance providers. You need to know which providers carry "own occupation disability insurance" if you operate a dental practice and require individual disability insurance. An agent will help you identify which providers offer coverage in your state and any state you may decide to move to in the future. Providers that offer own occupation dentist disability insurance include:
Guardian
Mass Mutual
The Standard
Principal
Ameritias
Ohio National
Understand Not All Plans Are the Same
When shopping for dentist disability insurance, you will notice that each provider structures their plans and policies differently. Each has different plans that include different benefits and limitations. For instance, some providers include own occupation insurance in the base contract while other policies require that you bring on a rider. Further, some providers will let you increase your coverage as your income increases (typically once per year) while others may only let you make changes up to every three years.
Know the Pros and Cons of Disability Insurance Providers
The nuances of various providers and their policies is a labyrinth that comes with enough twists and turns that it may make you want to give up on the endeavor all together. At Dentist Disability Insurance, we know the ins and outs of the carriers that provide own occupation disability insurance and can guide you toward a plan that suits your needs. Our experts know that the best plans don't put a limit on how much you can earn in another occupation while receiving dentist disability benefits.
Know Which Insurance Benefits Are Essential
Depending on your needs, you'll find that there are some bare minimum benefits that you will need to have in your policy and some that you don't require. Make sure you have a policy that begins providing you with benefits within 90 days of the occurrence of your disability. You also want your plan to allow you to collect benefits up to the age of 65 regardless of what age you become disabled. Ensure that your policy can not be canceled and that the premium amount cannot be changed for any reason. You can add riders to help account for inflation so that if you become disabled many years down the road, you will have enough benefit coverage. Additionally, you can also add a residual benefit that allows you to collect money if you lose income due to a disability that does not leave you completely disabled.
When shopping for individual disability insurance, use an agent you can trust. Most insurance agents work on a commission and may try to pad your plan with features and riders that you don't need. A bit of research on your end will keep you wise to the types of services that you may need in the future. Understanding what to know before purchasing dentist disability insurance is important so that you don't wind up paying for a policy you don't need. Learning the basics will give you an advantage when talking to agents and when dealing with providers.
Agents at Dentist Disability Insurance can help you find the dentist income protection insurance that works best for you. Most injuries that prevent dentists from continuing with their professions buildup overtime and are difficult to treat. Even with surgery, many repetitive motion injuries do not completely heal. While you can prevent many back problems by practicing good posture, the demands of dentistry and the needs of your patients may outweigh your mindfulness. Dentist disability insurance is your backup plan in case you need an alternative way to support yourself.